To buy or sell first is one of the major decisions that you'll make when selling property. There are so many factors that can influence your decision in either direction, including your financial situation, the property market and your property itself.
Deciding whether to buy or sell first is not an easy decision; there are pros and cons to each option.
Our top 3 tips
Do your research on your current property & what you want to buy.
Speak to a financial consultant to get the full picture.
Choose a competent agent for a smooth process
Selling First
You'll know the exact amount of money you will have to put towards your next purchase.

You'll have less urgency to sell in a hurry, so you can wait until you are happy with the sale price of your property.

There isn't a need to apply for a bridging loan to finance both properties. You won't be in the position of having to pay two loans at once.

There may be nothing suitable on the market when you need to buy. You could end up having to move out with nowhere to go.

You might have to pay for rent and have the added expense and hassle of having to move twice.

Prices might go up after you sell and you might be priced out of the market, or not able to find the dream home for the right price.
Buying First
You could avoid moving into a rental property and multiple moving fees.

You could avoid having to find a new house to buy in a hurry.

You could take advantage of a rising market and potentially get more for your money, and make more from your subsequent home sale.

You may need a bridging loan in order to finance the new property. You'll have the extra cost and stress of having to repay two mortgages at once.

It may force you into selling your original property at a lower price, if you need the money to meet your loan obligations. Bridging loans must be repaid within 12 months.

If you can't sell your existing home for the price you need or expected, you may have to source additional funds to cover the shortfall.

If you're making a conditional offer on a property, you might need to make a higher offer to convince an owner to hold the property while you sort out your circumstances.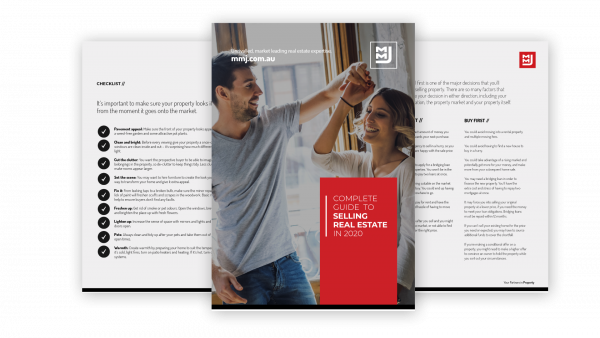 Download our Complete Guide to Selling Real Estate 2021