On Friday our team MMJ Real Estate #kickingcancersbutt took part in Endure For A Cure 2020, which was a 6 hour cycle ride around Sydney Motorsport Park. The ride was to raise much needed funds and awareness for the Children's Cancer Institute (CCI), and it was great to see our team come together to support children with cancer and their families.
Congratulations to Luke, Ben, Daniel, Andrew & Chris from our Wollongong office who participated in the event together with some friends and other local business colleagues from the Illawarra.
It was a tough day on the track, with a modest headwind, but overall the conditions and temperatures were good to ride. Overall the team completed 301 laps of the GP circuit, equating to a total of 1,182.93 KM on the bike. Overall on the day, the team managed to raise $28,470 in donations.
"In terms of donations, the community support received has been overwhelming this year once again." say Luke Rollinson, Director MMJ Wollongong. Luke managed to raise a total of $20,670 in donations, and was awarded the highest individual fundraiser award for the event.
"The kindness and open-handedness from you all just continues to amaze me. My family and I are just humbled." says Luke.
Our awards for the team on the day were:-
1st Place: Highest Individual Fundraiser: Luke Rollinson
3rd Place: Highest Team Fundraiser: MMJ Real Estate #kickingcancersbutt
1st Place: Most Laps Female: Jo Clarke
3rd Place: Most Laps Female: Catriona Croghan
1st Place: Most Laps Male: Josh Bignell
1st Place: Quickest Lap Female: Jo Clarke
3rd Place: Quickest Lap Female: Catriona Croghan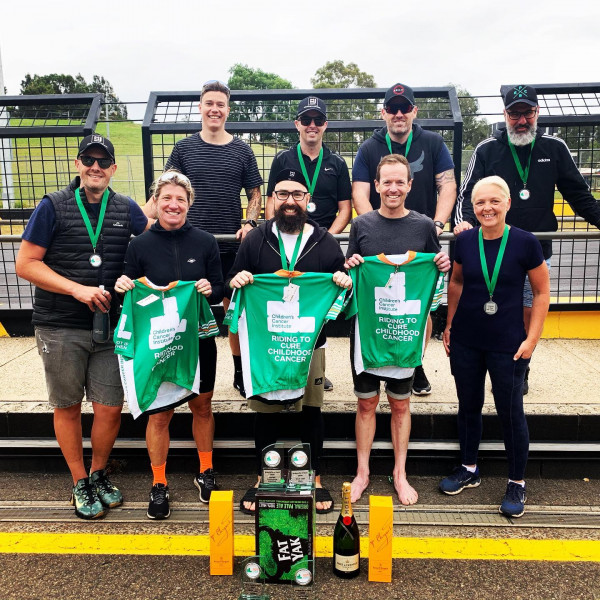 All funds raised will directly support Children's Cancer Institute research to save the lives of all children with cancer and eliminate the suffering they endure during treatment and beyond.