Four team members from MMJ Real Estate, Luke Rollinson, Andrew Burrows, Ben McNamara & Jarrod Poort participated in the Children's Cancer Institute Endure for a Cure cycle challenge for 2018. They were also joined by fellow riders and clients of MMJ Les Dion from Dions Bus Services & Anthony Barthelmess from Reinco Consulting
Endure for a Cure is a unique 12 hour closed-circuit, endurance cycling challenge. All skill levels are welcome to ride in a safe, traffic-free environment to help find a cure for kids with cancer. Held at the iconic Sydney Motorsport Park, Eastern Creek this event is the ultimate test of physical endurance and mental toughness. All skill levels are welcome to ride in a safe, traffic-free environment to help find a cure for kids with cancer.
The event was held last Friday with some strong westerly winds certainly making it a trying and even more challenging afternoon period out on the bike.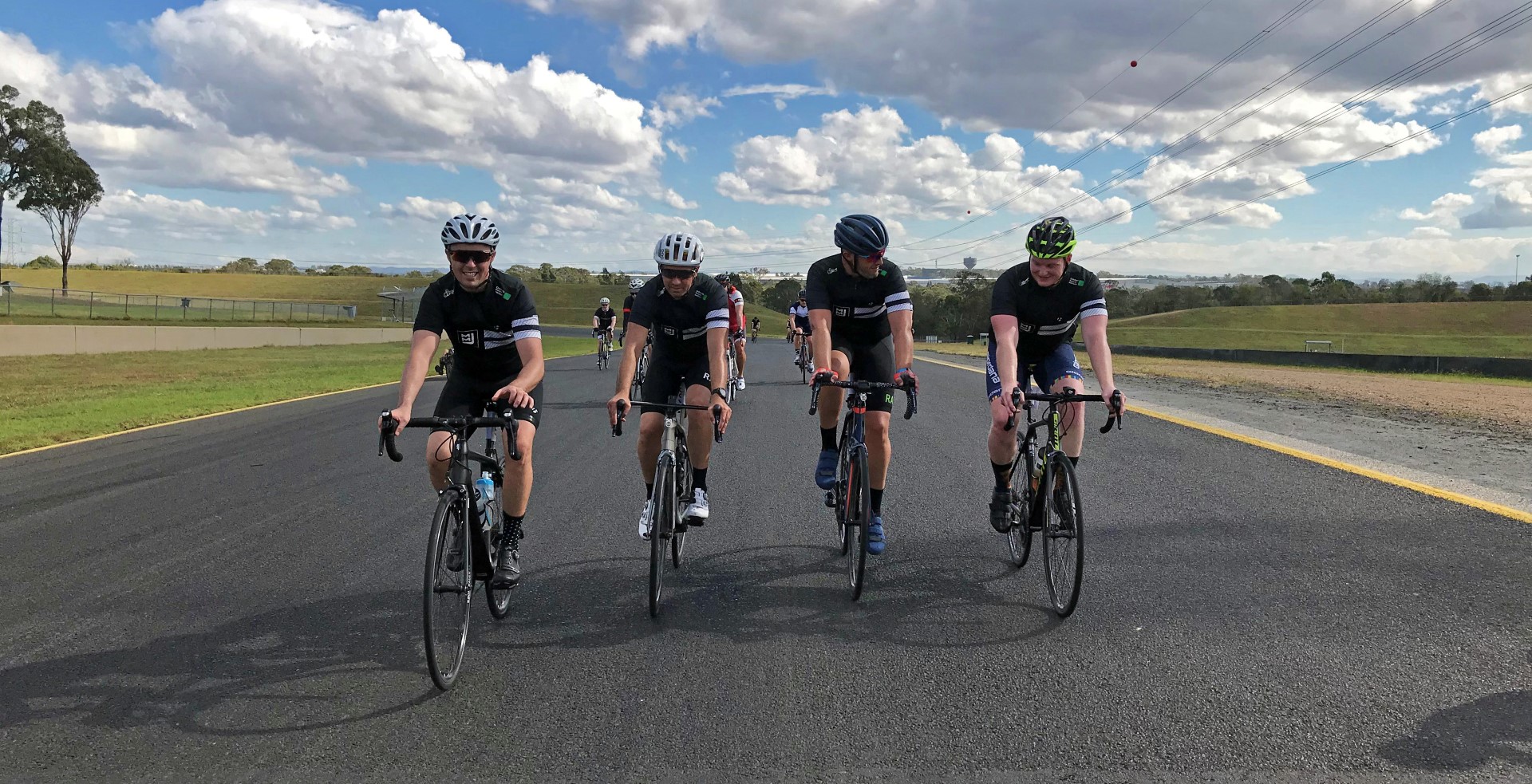 "Although, such is the spirit of this event, the common phrase I heard repeated continually by riders out on the track was that – "this pain is nothing compared to what kids with cancer have to go through". Definitely gave me the inspiration to get out those few last laps I was aiming for on the day." says Luke Rollinson, Director of MMJ Wollongong.
Overall, from the timekeeping results on the day it looks as though the MMJ #kickingcancersbutt team clocked close to 950km on the bike. A remarkable effort in my eyes, particularly in those windy conditions.
At the completion of the event on Friday the fundraising tally hit an amazing $25,375 for the Children's Cancer Institute. This means, for this event over the last 2 years, the MMJ Real Estate team has collectively raised almost $63,000 for this wonderful and inspirational organisation.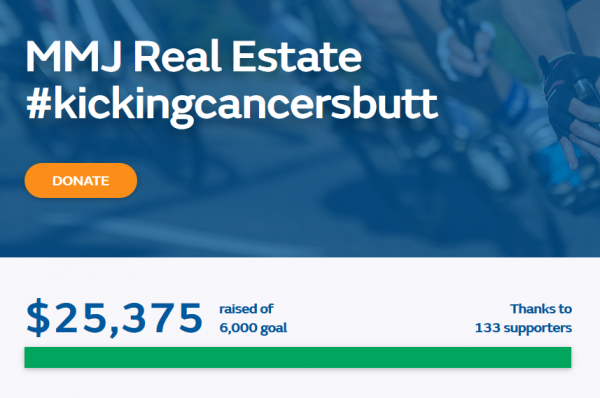 "To say that I am ecstatic with these fundraising results would be an understatement." says Luke, a childhood cancer survivor himself. Luke suffered a rare eye cancer as a child and has also seen his two children battle the same disease in recent times.
"Many of you know how passionate I am when it comes to the fight against childhood cancer, and speaking out about my family's personal experiences and fundraising where I can, is just one way I know I can help out. But the generosity shown (yet again) by the Illawarra Community literally brought tears to my eyes the other night after the event (happy tears that is). When I think about my own kids, and to know that this money is going towards an organisation that exists solely to put an end to childhood cancer -- words cannot explain how appreciative I am for all the support."
Donations to the Children's Cancer Institute can be made anytime.