A recent article by domain.com.au says experts are claiming the "housing market will take off in 2021 after a long year plagued by the pandemic-induced recession that saw Australians squirrel away $110 billion in savings."
There was a strong surge in buyer interest in the last two months of the year fueled by low interest rates and reduced lending restrictions. With many forecasts predicting rising property prices, many will want to get their foot in the door before they miss out.
With conditions like this 2021 could be the perfect time to sell your property. The residential market on the East-Coast of Australia is active with many property owners rethinking their lifestyle after the year we've had. Some are looking to relocate out of metropolitan areas, others are upgrading their spaces as they are find they are spending more time at home and some simplifying their accommodation into smaller minimalist living.
With the economy out of recession, clearance rates steadily rising and house prices stable, Australians' appetite for property will return. But is your property ready for the market.?
Preparing your property for the current market conditions will ensure that you get the best possible result.
Start by reading our Complete Guide to Selling in 2021 which is jam packed full of advice and tips from our leading agents on how to get the most out of selling your property this year.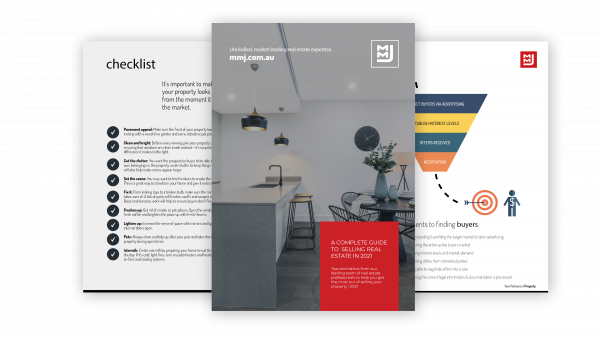 Download our Complete Guide to Selling Real Estate.