MMJ Real Estate recently hosted their inaugural Commercial Market Update, providing local community & business members with invaluable insights from an expert panel of in-house personnel.
The unique event presented by MMJ Real Estate's Wollongong office brought together the region's property developers, landlords, professionals and business owners who experienced highly informative presentations coupled with a panel discussion.
The panel consisted of insights from Business Sales Martin Lo Surdo, Commercial Asset Services Tracy Preston, Commercial Leasing Michael Croghan, Commercial Sales Travis Machan and Town Planning Luke Rollinson and MC Marty Haynes OAM.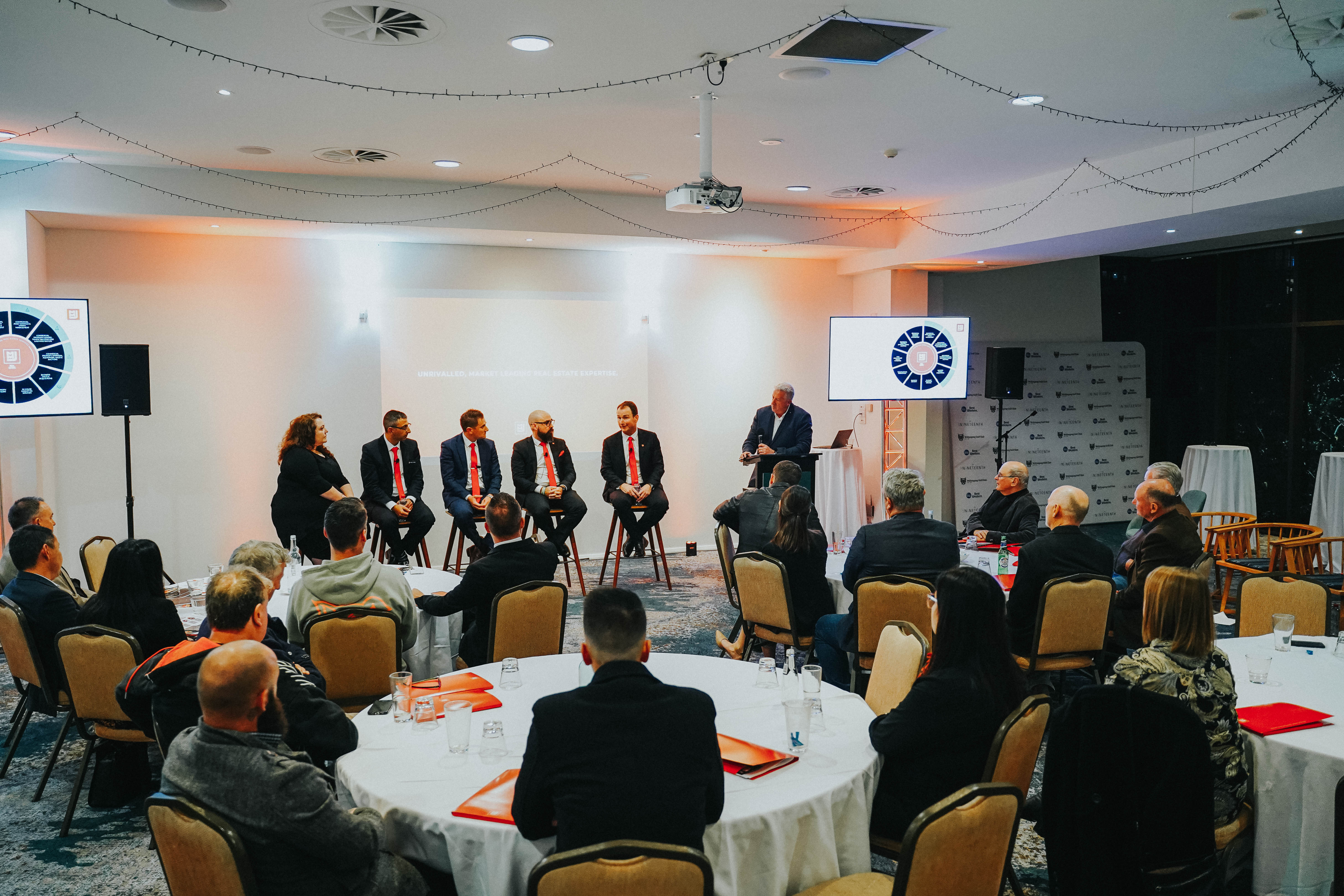 Clients were treated to an array of information including how clients had benefited from MMJ's expertise during the pandemic and 2020 through to the intricacies of new planning requirements across NSW.
The panel also discussed the impacts on the Illawarra Market, who were the big winners in 2020 and why 2021 is a going to be a great year for property & businesses.
Martin Lo Surdo from the Business Sales & Acquisitions department noted that activity for business buyers regained momentum after from July 2020 and he identified the two most active buyers in the region being those wanting to expand and purchase a healthy business that really flourished in the past year and the other being employees from vulnerable industries wanting to buy a business to take control of their future.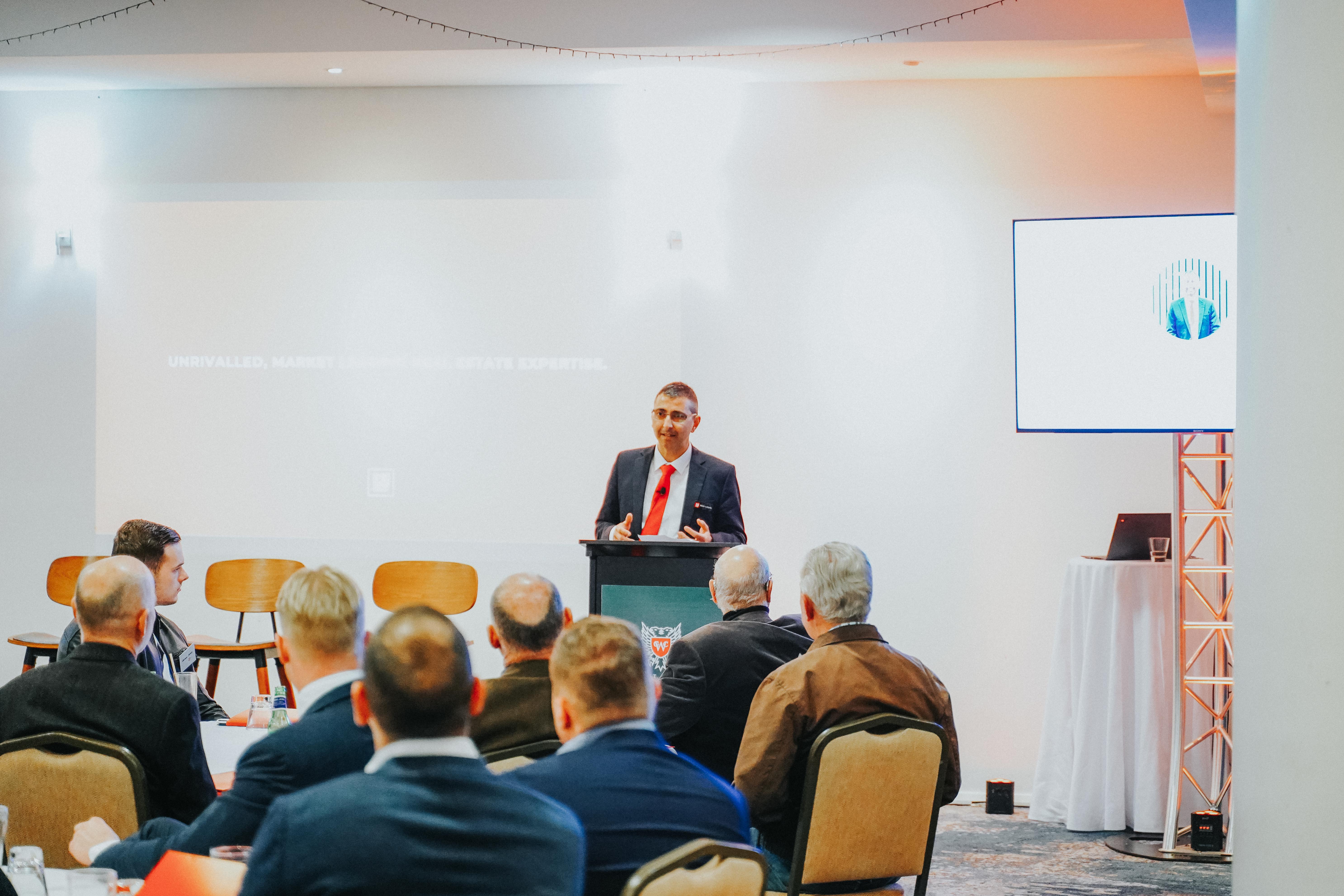 " The period between July and December of 2020 was actually a really good time to buy a business." says Martin.
He went on to note industries that are currently in demand include:-
Solar Sales & Installation
Supermarket
Bike Shops
"While the last 15 months have been a bit of a rollercoaster ride for some, our industry is now quite robust and there is a lot of demand and activity in that space."
Travis Machan, Director and Commercial Sales Agent demonstrated how the commercial sales team's agility post pandemic resulted in sales in an industrial development that had seen activity slow in early 2020. The implementation of a radio campaign and an open day sped up enquiry and put the development's sales activity back on track for the developer.
"As of two weeks ago we are sold out of this development, all off the plan, 80 units in total and this is a great achievement for a development of its kind in the northern suburbs of the Illawarra." said Travis.
Another highlight during the 2020 year was the sale of a large development site in Kembla Grange.
"We've done a lot of transactions off market. Development sales kept us very busy during the year."

" There was a court order on this site, which meant that we had to auction it. Which was very unsual for a site like this."
MMJ's inhouse marketing team were engaged to undertake an auction campaign which resulted in a room full of local and interstate bidders and at the fall of the hammer achieved $19.6m, the highest sale recorded under the hammer for the Illawarra.
The need for Town Planning was highlighted throughout the night with Town Planner Luke Rollinson thrown most of the questions during the panel discussion. He touched on the fact that the NSW Planning system is "the most complex" in the country.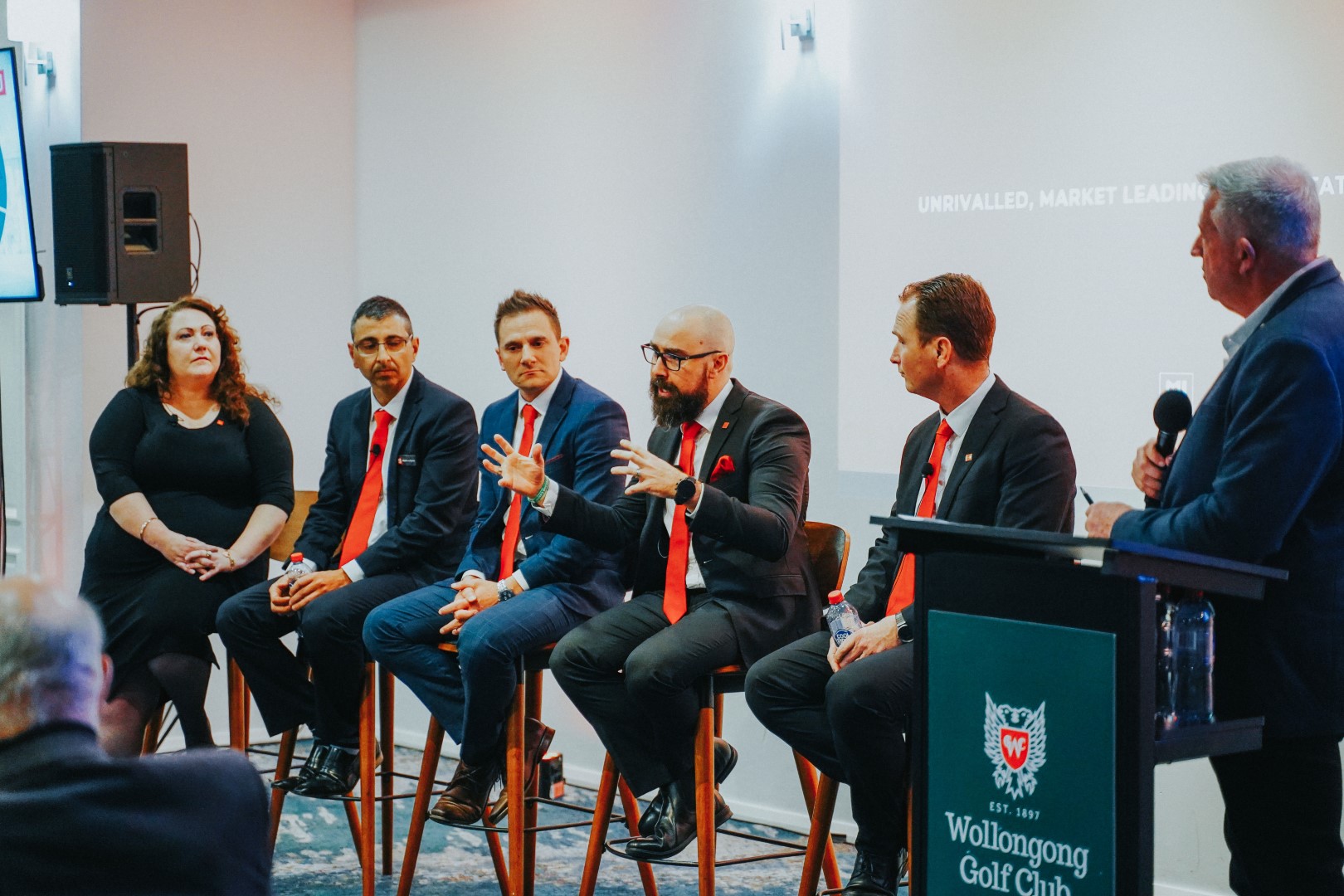 "Good planning is pretty simple stuff, it's creating environments and places where people would want to live, work and play." says Luke.
Luke also touched on the need to get a town planner in early in the development process, prior to acquisition.
"I don't know how many times someone has acquired a site then come to me and I've had to tell them they can't do what they thought they could."
Tracy Preston commended her team for their outstanding reaction to the pandemic last year, and how that had positively impacted on her client's investments.
[image class="leftAlone" title="""""""" src="/assets/Uploads/DSC03487-Large.JPG" alt="DSC03487 Large" id="60411"]
"Because we have such an experienced and specialised team, we've been able to come through COVID in a really, really strong position."

" The activities of the last 12 months have defined a new era of asset services management."
MMJ Commercial Management's focus was different to other agents, instead of reacting to tenants complaints they educated their clients on grants and how to find ways to pay the rent.
"Because we've been at the leading edge, we have been able to very proudly have the majority of our tenants come through without any change to their rentals."
A couple of takeaways moving forward that Tracy identifies are:
Option leases are not being taken up as readily. Decision making happening a lot more slowly than pre-pandemic.
Shifting the behaviors of retail tenants will ensure they are ahead of the curve.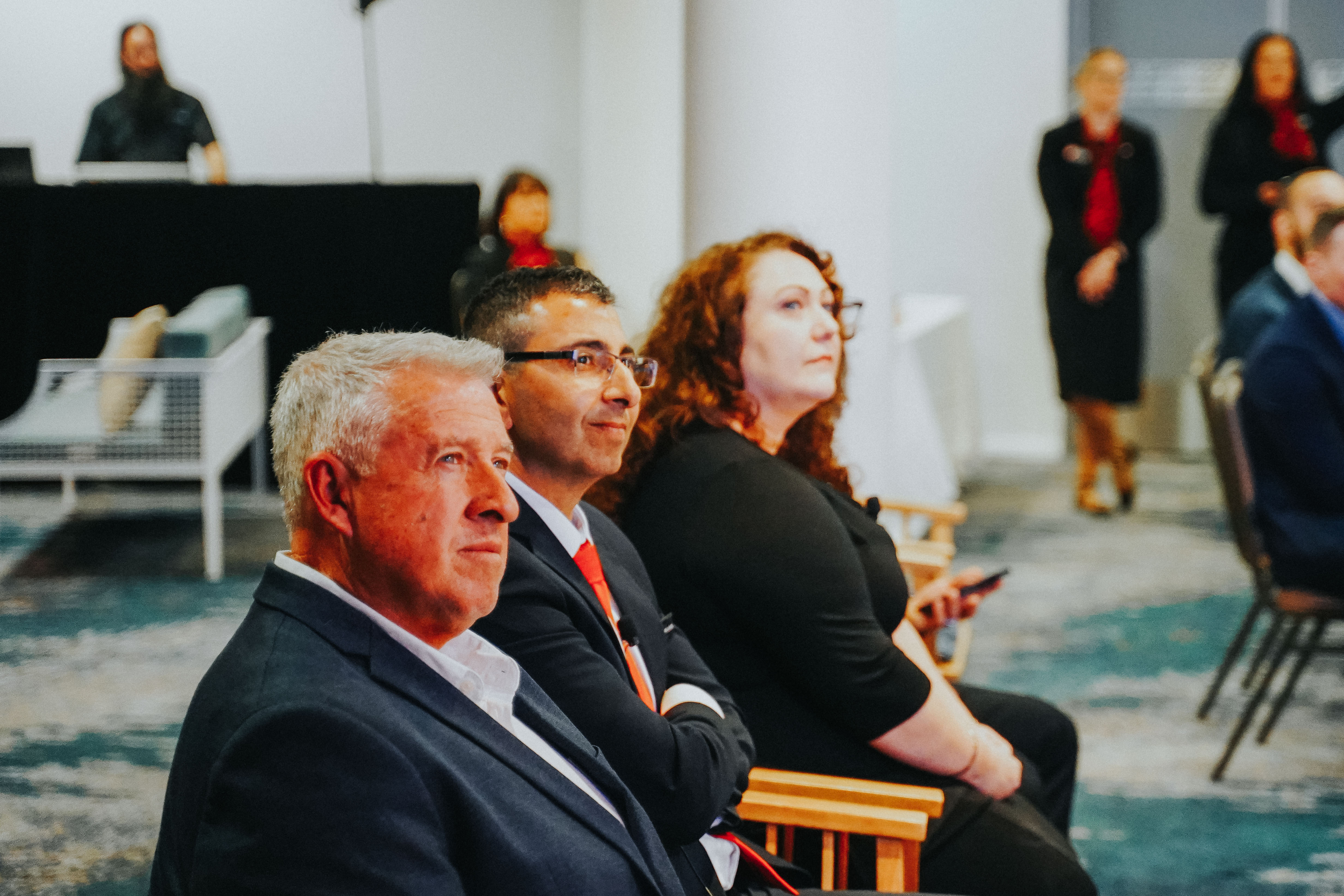 "Commercial Leasing is very much aligned with business confidence, when confidence is low, it makes our job a little harder. says Commercial Leasing Director Michael Croghan.
Michael discussed how that during COVID the same set of conditions were placed upon most businesses, however, it will impact on different businesses in different ways.
What he found was that the businesses that were nimble and could make decisions quickly were able to move forward with confidence.
Key Highlights that Michael has identified include:-
Shorter terms of leases
Wollongong region out performed capital cities
Industrial was the best performer during the pandemic
Bulky Goods / Showroom performed very well also
Larger commercial spaces expected to rise in take-up in 2021/22
Wollongong has the biggest supply of A-Grade space that we've ever had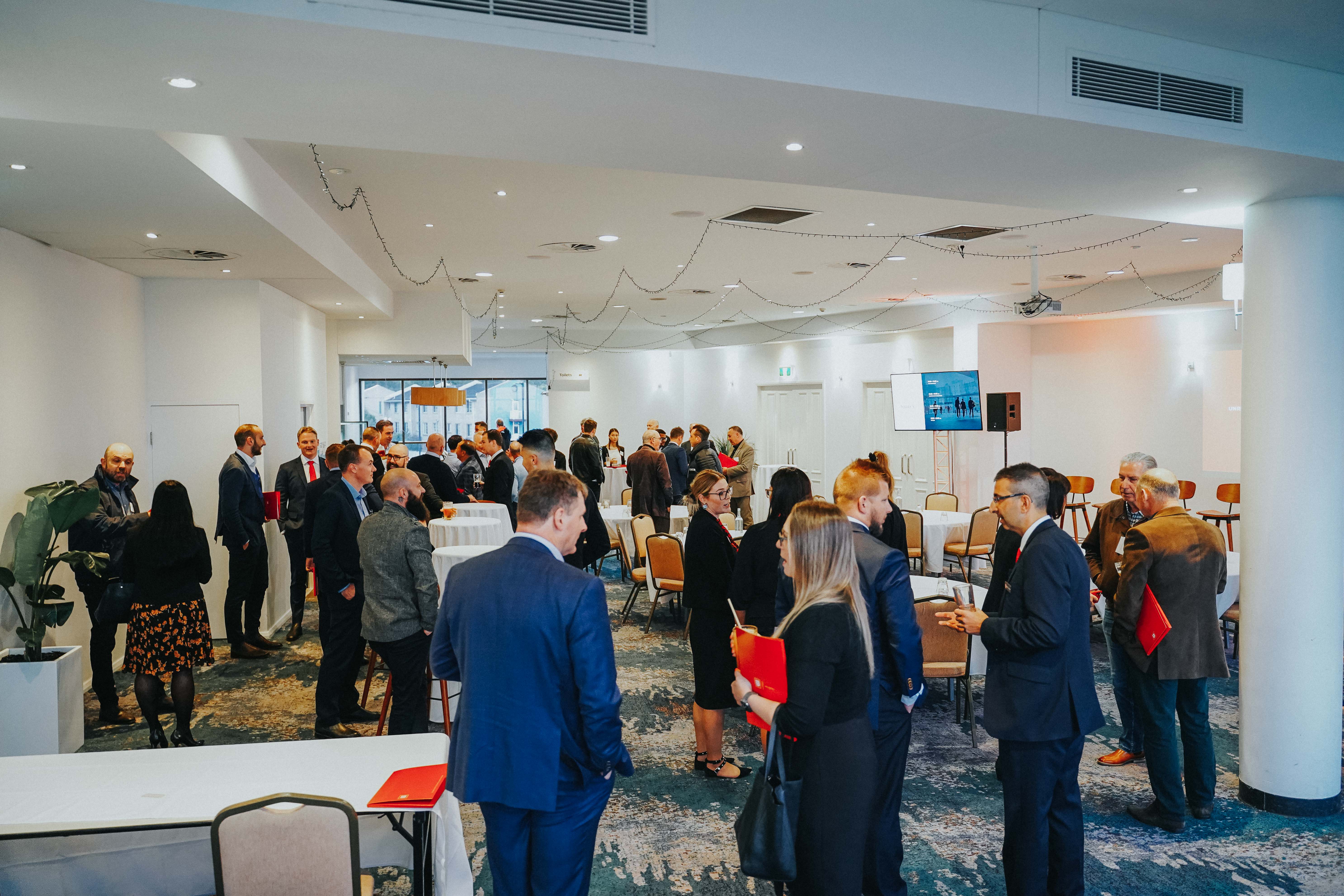 Feedback from the event has highlighted a need for quality real estate advice with those attending enjoying the variety of information and advice that they can now call up or help potential clients of theirs.
"MMJ are doing business sales, I didn't know that." says one attendee
"MMJ can help potential clients of mine."
"This was a good initiative, I'm keen to attend in the future."