MMJ Real Estate has today announced the further growth of its national commercial office network with Urbane Commercial merging with MMJ Melbourne's business.
The addition of Urbane Commercial's operations further complements MMJ's national commercial platform, which currently comprises five offices in Sydney, Melbourne, Perth, Canberra and Wollongong.
MMJ Real Estate Chief Executive, Chris Johnson, said he was pleased to announce Urbane Commercial had merged with MMJ.
Effectively immediately Megan Mander, who has extensive industry experience and was recently elected to the board of the Real Estate Institute of Victoria, will join MMJ Melbourne's current directors Joel Wald and Allison Brudenell, in driving the continued development of MMJ throughout Victoria.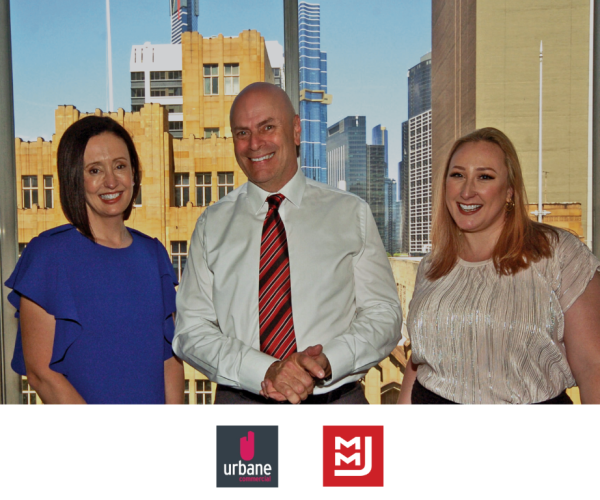 "Megan's team and her existing client base are an ideal fit for the ongoing growth and reach of the MMJ brand, and I couldn't be more pleased with the addition of her business to the MMJ network, said Joel.
We look forward to working with Megan's clients in conjunction with our existing stakeholders to offer expanded services, said Allison.
Megan said, "This is a strategic alliance of the two agencies with common goals to deliver the highest levels of personalised, professional and dedicated Commercial services. We look forward to working with the MMJ team to explore the opportunities created by the merging of the two businesses."
Megan and her team provide Commercial services covering the full spectrum of Asset Management, Financial Management & Leasing services.
Since commencing its operations in late 2015, the MMJ Melbourne office has more than tripled the size of its Asset Management rent roll, due in the main, to the ongoing support of its loyal clients. MMJ Melbourne's Management team is also supported by a strong Agency presence. Recently the office has sold 372-380 Albert Street, Melbourne for $30 million and 189-191 Glenferrie Road, Malvern for $5.75 million.
The MMJ Real Estate's commercial office network continues to be supported by best in class residential offices located in Wollongong, Illawarra North, Illawarra South, and the Central Coast office at Bateau Bay.
"We are very pleased to welcome Megan and her team to MMJ Real Estate. MMJ continues to look for like-minded companies or individuals, who have an interest in becoming part of a dynamic-client focused real estate group - it's an exciting period of expansion for our business", concluded Chris.